Selldone is an all-in-one solution for your online and in-person sales, providing the fastest purchase experience in the Business OS field.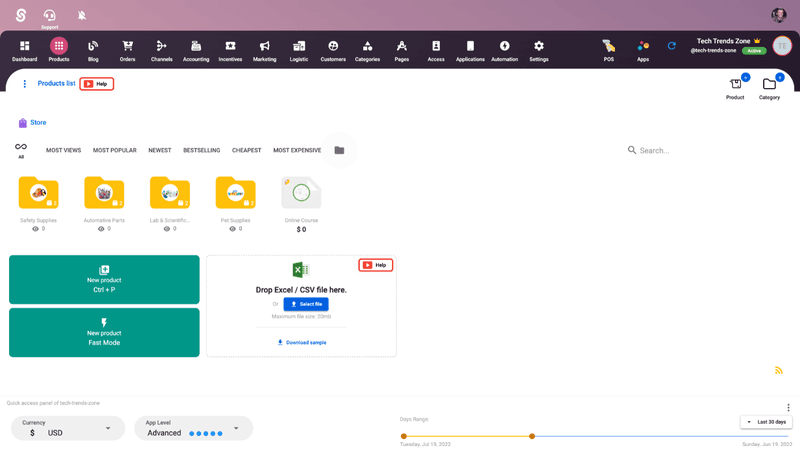 Selldone's goals are to help fast-growing companies and young entrepreneurs succeed in online business. They created a business operating system which is easy and professional but has enterprise-grade tools.
You won't need to install many plugins to run your ecommerce store because Selldone already includes all of those features. As they say, "it's a business OS with no-code, no-theme, white-label, all-in-one approach".
A virtual wallet helps you control your cash flow and receive money directly through your payment services without any interference from Selldone. This gives you more control over your finances, and allows you to receive payments quickly and easily.
With Selldone, you can change the color of your site's theme and design your landing pages to match your brand message. You can make all of these changes using our drag and drop feature without hiring a professional.
You can keep your customers informed about your business using push notifications, email, and messaging apps like Telegram. You can also tell your customers about new products, services, or deals using these tools.
Selldone helps you sell both offline and online without any plugins, coding, or templates required. Its integrated POS system and drag-and-drop page builder make it easy to get started.
It's time to get lifetime access to Selldone now!
Lifetime Deal
Selldone helps you track and manage all your sales thanks to the built-in POS system that works seamlessly across your online and offline store.
Integrate with popular ecommerce tools like Stripe or Razorpay for payments and Shippo for shipping to save yourself hours setting up your shop.


✅ Shippo integration for shipping

✅ Razorpay and Stripe integration for payment

✅ 142 currencies and 99 languages

✅ Product (physical, file, and virtual) and service support

✅ Multi-shop support

✅ Active discount codes

✅ Gift card programs

✅ Private couriers

✅ Active marketing campaigns

✅ Active affiliate programs

✅ Slack integration

✅ WooCommerce one-click migration